---
Features:

Motorcycle speedometer, Max 399 km/h
Motorcycle odometer, Max display 199,999 KM
Trip Meter display, max 999.9 km, it will turn to 0 if the trip meter is more than 999.9 km
Tachometer display, max 20,000 rpm
Blue color background display if the tachometer run below 12,000 rpm, it will change to red color if runs at 12,000 rmp or more
Works with cylinder 1,2,4,8 bikes, you can set for your own bike
Fuel lever setting with 9 choices, the default is full (90), warning (15), empty (7)
Kilometer and miles are switchable.
Function:
This meter display tachometer, odometer, max speed, clock, gears, trip meter, average speed, and voltage warning.
Package Included
1pc Motorcycle tachometer
1set Mounting frame
1pc Sensor Cable
Screws to hold the frame
Below is Goandstop ZX-01 tachometer.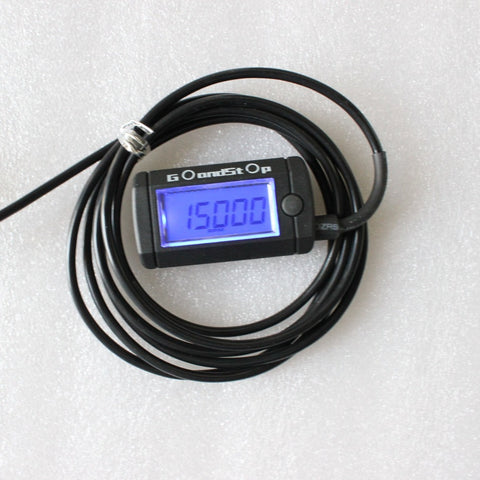 QUESTIONS & ANSWERS
Have a Question?
Be the first to ask a question about this.
Ask a Question