Digital gear indicator features:

Shows current gear number
Indicates current gear from 1 to max. of 6, as well as a neutral indicator
Auto programming
Compatible with all motorbikes, four-wheelers, bikes etc. - will fit anything with a shift lever
The blue illuminated display will automatically dim at night
Detects the current gear faster than other gear indicators that use speedometer/tachometer signal
The display can be mounted anywhere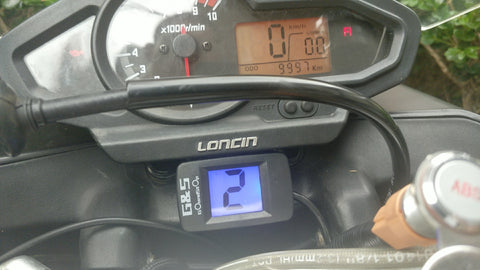 Please forward installation instructions for a 2010 Buell XB12R ?

please email me to get PDF file or find a vedio on youtube, thanks a lot.
Very nice product
The seller packed it very well. He is so much helpful. Product is very useful. Everyone should buy it, if their bike dose'nt have any inbuilt gear indicator.