---
Motorcycle Motorbike LCD Gear Position Display 0-6
Specification:
Item Weight: 0.2kg
Item Height: 1.5cm
External Testing Certification: CCC
Item Length: 5.8cm
Item Width: 3.5inch
Material Type: LCD
Item Diameter: 3.5inch
Model Name: D-04
Digital gear indicator features:

Shows current gear number
Indicates current gear from 1 to max. of 6, as well as a neutral indicator
Auto programming
Compatible with all motorbikes, four-wheelers, bikes etc. - will fit anything with a shift lever
The blue illuminated display will automatically dim at night
Detects the current gear faster than other gear indicators that use speedometer/tachometer signal
The display can be mounted anywhere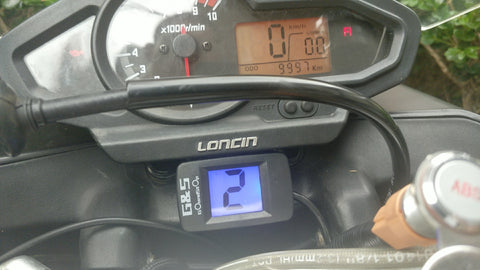 Please forward installation instructions for a 2010 Buell XB12R ?

please email me to get PDF file or find a vedio on youtube, thanks a lot.