How to install ZX-01 tachometer on your scooter?
Goandstop ZX-01 tachometer works for scooters like honda 115 110 125, it has three functions as voltmeter, tachometer and hour display. Below we introduce how to install it on your scooter.
Step 1: You need to know our tachometer is for scooters or bikes with RPM signal from the ignition coil but not from a spark plug.
You know in the motorcycle market, most of the scooters' tachometer signals are from the spark plug. But Goandstop ZX-01 tachometer is different from other meters. The tacho signal is from the ignition coil. 
If your bike's RMP signal is from the ignition coil, your bike or scooter will work with it.
In our experience, most of the scooters in Thailand works with our tachometer.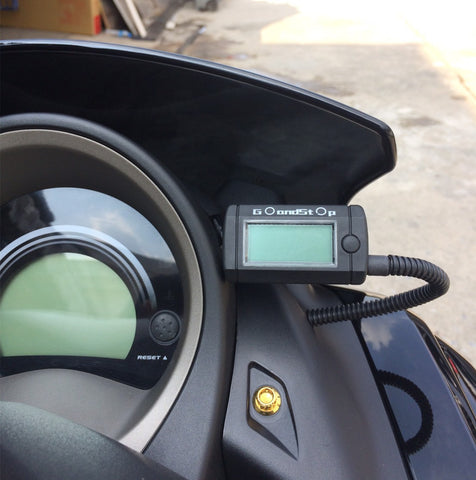 Step 2: Connect the cables as instructions below.
The red cable is for positive, the green cable is for a signal for RMP. The green cable should connect with the ignition coil.
Hold the tachometer with your bike dashboard.
Here maybe you need to make holes on scooters, do not worry about it. If you need help, you can ask engineers in a motorbike shop.
Step 3: Turn on your bike or scooter to adjust it.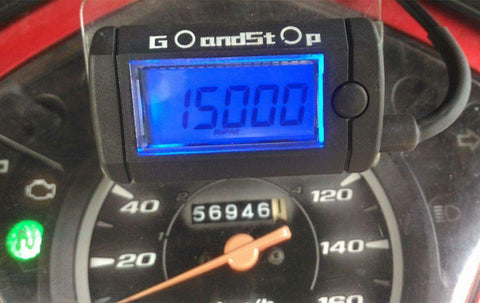 Our tachometer works to monitor your bike RPM, time, and voltage.